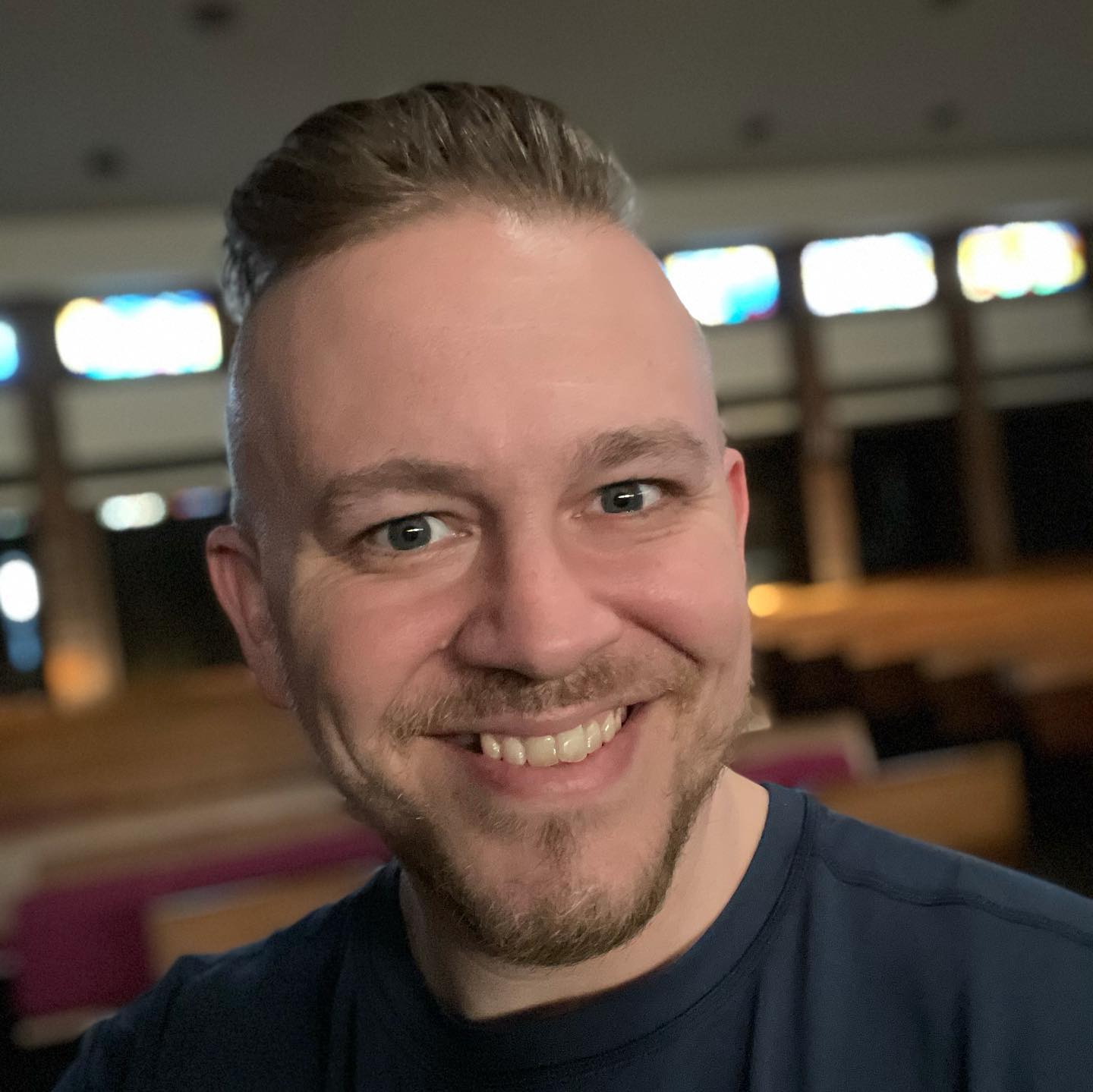 I was VERY excited when Bishop Trimble appointed us to serve you here at First UMC. I have served churches in Ligonier, Muncie, Pennville, Kewanna, Forest, LaPorte, and Wabash.  I am a NWI native and my family and I feel right at home here in the Region. My sincere desire is to lead the people of First into and through these consequential times by the grace of and in service to God.
Here's some of my CV. I graduated from West Noble High School in Ligonier, Indiana in 2000. After following my call into ministry in 2004, I began studying at Ball State University where I graduated with a B.S. in History in 2010. I attended seminary at United Theological Seminary in Trotwood, OH, and graduated with an M.Div. in Church Renewal in 2013. I was elected as a delegate to the 2020 North Central Jurisdictional Conference (yet to take place due to COVID). I have served in numerous capacities within the Indiana Conference of the United Methodist Church, and I'm dedicated to the global and connectional nature of United Methodism. I believe it is not only an important part of our past, but THE way forward for the church today.
Here's some information about my family. My wife, Emily – my high school sweetheart, a homemaker, and nursing student – and I have been married since July of 2000. We have five children. Nate (20), Carter (deceased, 2012), and Ella (12) were all adopted between 2005 and 2008. In a surprise turn of events, God blessed us with the birth of Riversong in August of 2018 and Arlo in December of 2019. If you count our former exchange student and "bonus child" Sam (21), a student at Hanover College in southern Indiana, Emily and I have been beyond blessed…and then some.
Here's why I do what I do. I know I would not be here today if my wife had not invited me to her church. Her father happened to be the pastor, and the message I'd heard there was unlike any I had heard before. Rather than hearing about a God that was so angry at me for my sin that I might spend time burning in "hell", I heard a God that knew my sin, forgave me, and welcomed me with open arms. My sincere desire is to see God's church in this world reclaim its role as a spiritual outpost for a lost and broken world.
Let's do this.
---
To contact Chris Tiedeman, Senior Pastor
please use the form below.